The reason why most people look into orthodontic services is to achieve a beautiful smile. It is so much more than a beautiful smile for our doctors and staff at Shine Dental in Houston, Texas. The American Association believes that Orthodontists can achieve straighter teeth. They also think they can assist patients in effectively chewing, biting, and speaking. Additionally, they can contribute to healthier teeth and gums and can provide an incredible aesthetic asset. 
Patients also enjoy better self-esteem and confidence thanks to the improved, pleasing appearance they can achieve with orthodontic services. Orthodontic treatment can improve business and personal relationships and improve social and career success while enhancing one's overall quality of life. Because of this, the team at Shine Dental may encourage patients to consider the advantages of orthodontic treatment and learn how it can dramatically enhance how they view themselves.
If you are interested, please consider reaching out to one of our locations. We have orthodontic services in Houston, Baytown, and Mont Belviue. Choose which location is closest to you, and we will happily assign you an appointment for a consultation today!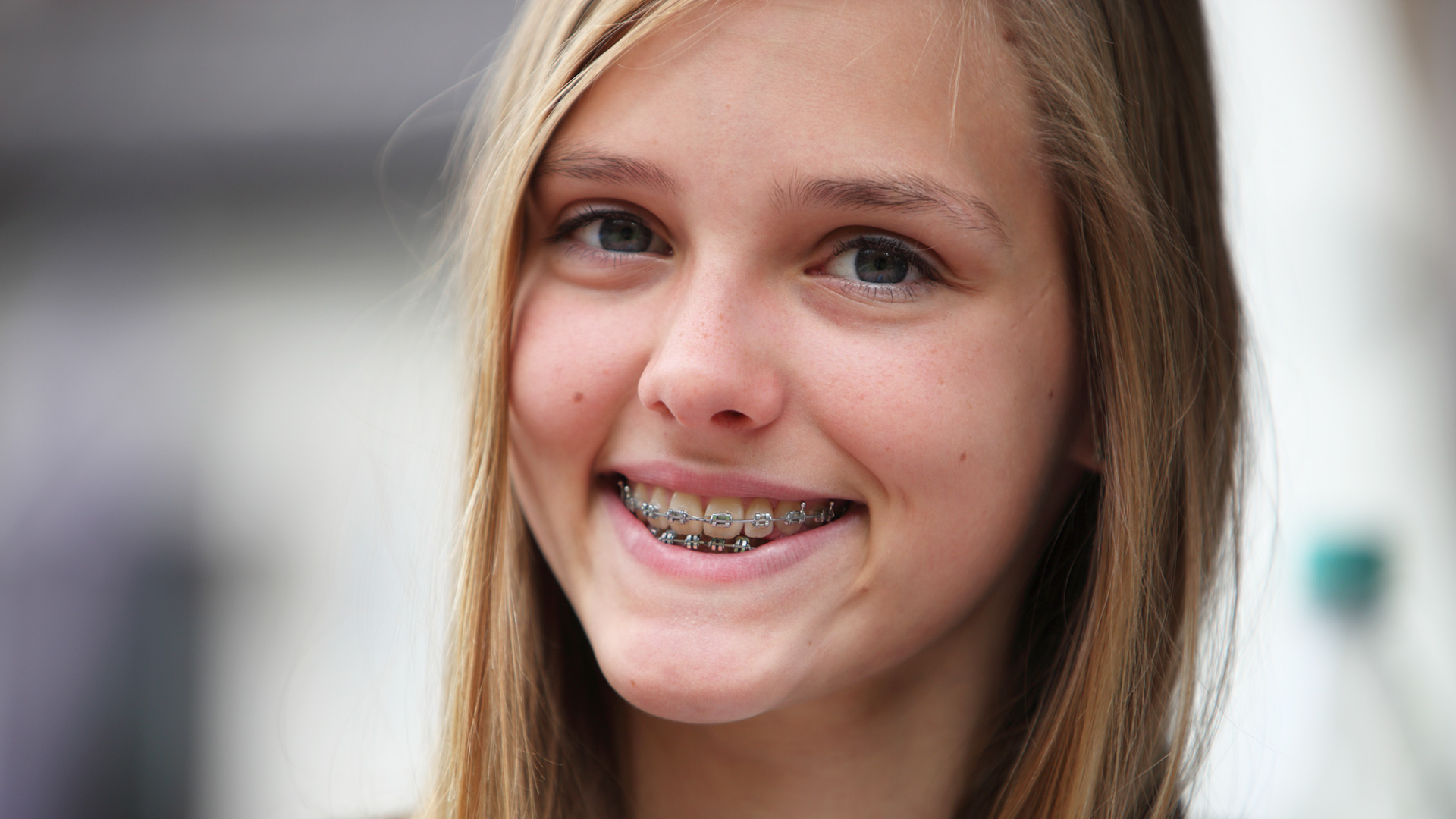 If you need a consultation for braces, request an appointment today!
Recommended Age for Braces
The recommended age to be seen for an orthodontic evaluation is no later than 7 years old. We can evaluate and avoid future dental complications that may result in cavities, periodontal disease, abnormal skeletal growth, or unwanted oral habits at an early age. Although an evaluation by 7 years old is ideal, orthodontics is available to patients of all ages, including adolescents and adults. Over 20 percent of orthodontic patients are adults!
Orthodontic Treatment Time
Typical treatment time for each orthodontic service ranges from one to three years. This varies depending on the growth rate of your jaw and face. The growth of your jaw and look will also determine the complexity of the treatment needed, so the time to finish each case may vary. If you have any questions, just let us know during your consultation! Schedule one today!